The Unicorns are Listening...
Happy Saturday!
I was gathering together the photos for this post and realized that I've been blogging for fifteen years now! Holy wow! There are actually 5 sprinkled across the internet!
Let's start off the year with goofy pics of Baby Dancer and me as I think they fully describe life with a young goat lol:
She's almost 9 months old now and feels like she's coming into her teen years, kinda wild, kinda snuggly, silly, silly, silly!
ODDS AND ENDS:
This week we had a lot of foggy days:
And more rain:
B-Rad calls this "poop soup." Ew. It still hasn't dried out from our last few rains so we are still walking through a bog to feed animals every day. On sunny days we put the horses and mini donkey in the upper pasture, the high point of the property so they aren't in the muck. There isn't shelter up there so it's only for nice days. The goat pasture is on a higher spot as well and they are so light they don't sink into the ground.
In my world, winter is the time to get out in the yard and clean up. The holidays are done and other than an occasional downpour, the weather is lovely and cool. B-Rad and I cut back the bushes around my office window so I (and neurofeedback clients) can see the pond again. I'm nearly positive that we didn't do it at the right time (usually it's after they flower and before they start setting buds for the next year) but sometimes getting it done it more important than the exact right time. They probably won't flower this spring but that's okay for this year. We used loppers and this cute itty bitty chainsaw:
And now, ta-da! Windows again!
Also this week we've been working on the "driveway" of the lower garage that is currently being used as storage for weekly hay, animal food, and all the stuff that came out of our barn in Colorado. Every time it rained it turned into a muddy mess and we knew there were concrete pavers below the mud, so we started scraping them clean. It took awhile to get to this point:
The pavers actually go almost all the way to the fence so we have more work to do! But just before the last rain we cut a little swale for the water to flow down the hill to the left and, OMG, it worked! I think the muck that was there was just years of leaves that had turned into dirt. Hopefully all we have to do now is keep it blown off.
Next up is to take up all these slate pieces by the garage man door, use the tractor and pour in a bunch of gravel screening and re-lay the slate. It takes a few years to get things the way you want them on a farm but we are slowly chipping away at it. Mud mitigation is a big deal on this property!
But for the most part, it sure is pretty here:
•••
I ran across a photo of our Big Boy Duke the other day. He crossed the rainbow bridge before we moved and he was a huge love:
•••
I found this piece of lichen on my outside doormat and remembered a funny story:
Years ago my parents were hiking in the NC mountains. My mom was edging out onto this rock outcropping to take a photo when suddenly Ranger Rick came flying out of hiding, screeching, "Get off the lichen! Get off the lichen! Didn't you see the sign??" 😂 We all got a giggle out of that when she told us! She could find the humor in anything and passed that along to us!

Today marks 2 months since she's gone to heaven. Still tears on most days, still missing everything about her, still so sad that her life ended when and how it did, still missing not just her but as my brother pointed out—the actual relationship with her. We all have each other and are close but there is no recreating that special relationship each of us had with her.
Speaking of my brother! I mentioned last time that he is an abstract artist. I thought I'd show off a bit of his work:
A close up:
A Unicorn's Breath, 30x48", charcoal & pastel
Unicorns Are Listening, 30x48", mixed media
Unicorns in Bifurcation, 30x40", acrylic
Unicorns with Judy, 24x30", mixed media
And the names just make me grin 😁
•••
I caught I Love Lucy with one of her ears inside out (never happens with those big pricked ears!) I swear she heard me laughing and kept it that way because it was funny:
•••
New year, trying new things—like cooking more often! This week I made enchiladas which were almost completely devoured by ManChild!
and roasted red pepper pasta (below) and B-Rad made cauliflower soup (double the recipe!) Tonight: breakfast for dinner!
Wow, an entire post with just bits and pieces! Sometimes there's a story and sometimes my mind is scattered to the 4 winds!
THE MEMES!
This one was my favorite of the week! Thanks to my brother Michael who is always sending me the best of the best!
Lord yes, why is that??
New Year, new giveaways! This is the smallest of the most recent paintings I've done. The original was 22x28" but this little giveaway print is 8x10. However! I'll be giving away a print of SunGod (red horse) that is 6x15" and one of Infinity Blue that is 8x24". If you're new, you can see those here! Pass this email along so your friends can enter too!
Wanna work with me?
Here's the info:
Equine Gestalt Coaching Sessions ($25 off your first session)
NeurOptimal Neurofeedback (half off your first session)
Reiki Sessions (contact me directly) (half off your first session)
•••
Purchase originals and prints of my artwork
Purchase tees and hoodies with my artwork
•••
Thank you for reading :-) My blog is reader-supported—that's you friends!
If a friend forwarded you this email, you can subscribe here.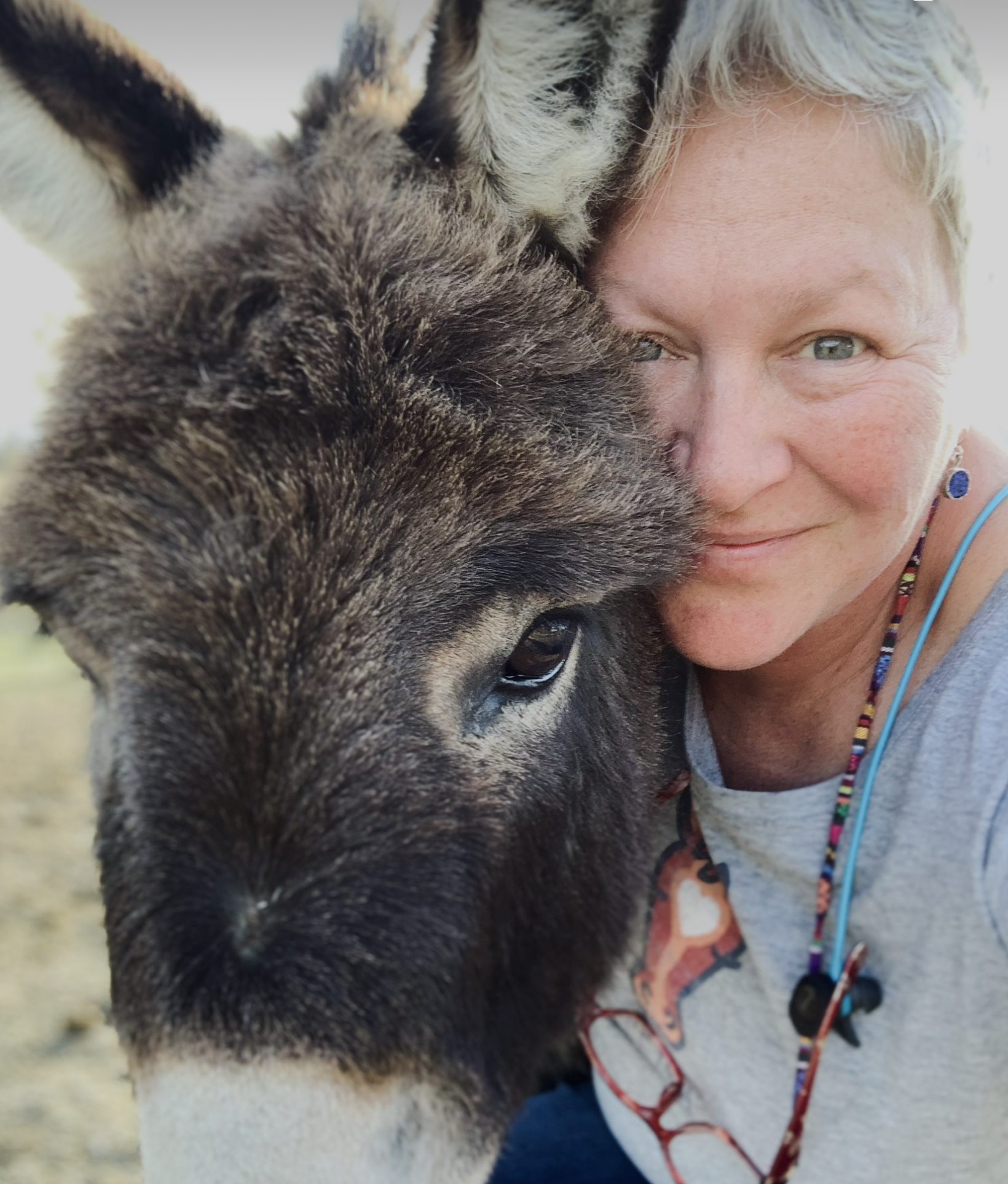 Let me give you a big ol' hug!
Join a group of like minded folks who get weekly letters that feel like a great big hug, ranch videos, and free goodies from me.