Horse injuries, workshop dates, & a squirrely squirrel
During Friday morning chores I had a disturbing experience. I was going out to feed the goats and found a really wild little squirrel climbing around on the outside of the goat barn. When it realized I was there it started bolting from the side of the barn I was on to the back of the barn—back and forth just shrieking at me in it's little chattering way. When the Polar Bear noticed it, she started chasing it when it got to her side. Then it was really upset! It didn't know which was worse, the toothy Polar Bear or the human. I backed up to give it some space and it ran around to the inside of the barn with the Polar Bear hot on its tail. I thought maybe it had gone out the front or something but when I took the dog out and went in with the goat's food, I immediately heard its little screechy chatter—I just prayed it didn't jump on me. Where the hell was it? I was peering into the barn from just outside and couldn't see it…I tiptoed inside and looked up. It was in the rafters:
I hope it finds its way out. I'm sure it will, with those sharp claws. It got itself up there, right? It will be able to get down. I'm sure. Please God. In the meantime I needed to do chores and clean out the barn. I went out and did a few other things and the Polar Bear came with me. I figured that would give it enough time to escape. Nope. Still there. I had to do chores with this little terrified wild animal above my head. Every time I'd come back inside the barn it would yell at me. I talked to it but that didn't seem to soothe the savage beast ;-)
Someone had a bit of an accident mid week. I had just been admiring his beautiful Lorax-ian mustache:
Or maybe Wilford Brimley?
Anyway, I went off to mix grain and get their hay and came back to this:
Good God. I'm not really sure what he did that on but it was quite a little flap. Ugh. I debated on calling the vet to have it stitched but eventually opted for some Immune One balm and kept him in the coaching barn for 24 hours with loose hay instead of his usual hay net. By the next morning it looked like this:
Magical yes? Don't ask me where I got it because I've called and emailed the place repeatedly and they never respond. They had a death in the family a couple of years ago and I'm not sure they've recovered their business darn it.
Last week I gathered the last of my Mom's plants that Dad didn't think he could care for, probably a dozen or so. I'm very happy to have them and a piece of her in my house—I wrote about that here.
Someone on Nextdoor was moving and giving away the bench she and her hubby made—now it's here at the ranch. B-Rad and I loaded it onto Muletta (our little groundskeeper's golf cart) and put it in the girl goat pasture but before we got out, the girls decided to take her for a spin:
I thought it would be nice if I had a place to sit while visiting the goats. Of course they immediately took it over and of course it was Snickers, the derpiest of all the goats who started it:
If you're like me and need derpy goat t-shirts, I designed one of Snickers and you can get it here.
This week brought spring! While my friends in the west were struggling with negative temps, I was taking these:
Since it's now spring, I saw my first snake of the season—coming out of a crack in the bricks. Luckily it was an itty bitty Brown Snake, completely harmless:
I know in just a few short months it will be sweltering here and my Colorado friends will be laughing and actually evaporating their sweat instead of swimming in it. Every summer I remind myself that it's beautiful here about 8 months out of the year. That's probably true of most places I suppose.
Since my kid's school starts early, I get to see some pretty sunrises:
And one day we had an unexpected downpour for about 5 minutes and then the sun broke through and lit up the tops of the trees on the other side of the pond:
Since Wynter was laid up for 24 hours, Rayn took over his destruction duties and bowed out this old gate:
Thank you sweetie, nice to see you stepping up. Those are big shoes to fill and you gave it your all!
Speaking of gates, we had an wonderful surprise when we went to buy a new gate at the local farm store and found this "as is" gate in the exact size we wanted. There was just a little dent/bend in the top bar and since we know that could (absolutely would) happen here as soon as it was hung, we jumped on it. It was $100 off! OMG!
Brad will be installing this new gate so my Fairy House Workshop folks can walk through the goat pen and into the coaching barn for the workshop instead of wading through mud. I'm very excited about this! I finally found some stacking chairs that I will pick up this weekend and am still on the hunt for big folding tables that are in decent shape—as in sturdy but don't have to be pretty. I have a few but I know from my own experience that this project takes some space. If you have any for free or cheap, contact me!
Here are the free Fairy House Workshop March dates. This is a "save the date" only right now, no links to sign up yet, it's been a busy week and I haven't gotten them created yet:
Saturday, March 25, 11am-3pm
Wednesday, March 29, 9am-1pm
If you're bringing kids, you'll need to sign them up too. Space is of course limited—not sure how many spots for each workshop yet, maybe 10ish? If it's too big then we don't get to know each other and that would be a shame :-)
Kids need to be old enough to handle hot glue guns and be able to listen and follow their adult's directions. The animals won't be in the barn with us but will be nearby so kids who like to ignore directions and take off will need to stay at home please :-)
MEMES!
Thinking about starting or continuing the journey of finding her? Let's talk!
Here's the info and you can have all three!:
Equine Gestalt Coaching Sessions ($125/hr but $25 off your first session)
NeurOptimal Neurofeedback ($70/45 min but half off your first session)
Reiki Sessions (contact me directly) ($90/hr but half off your first session)
•••
Purchase originals and prints of my artwork
Purchase tees and hoodies with my artwork
•••
Thank you for reading :-) My blog is reader-supported—that's you, friends!
If a friend forwarded you this email, you can subscribe here.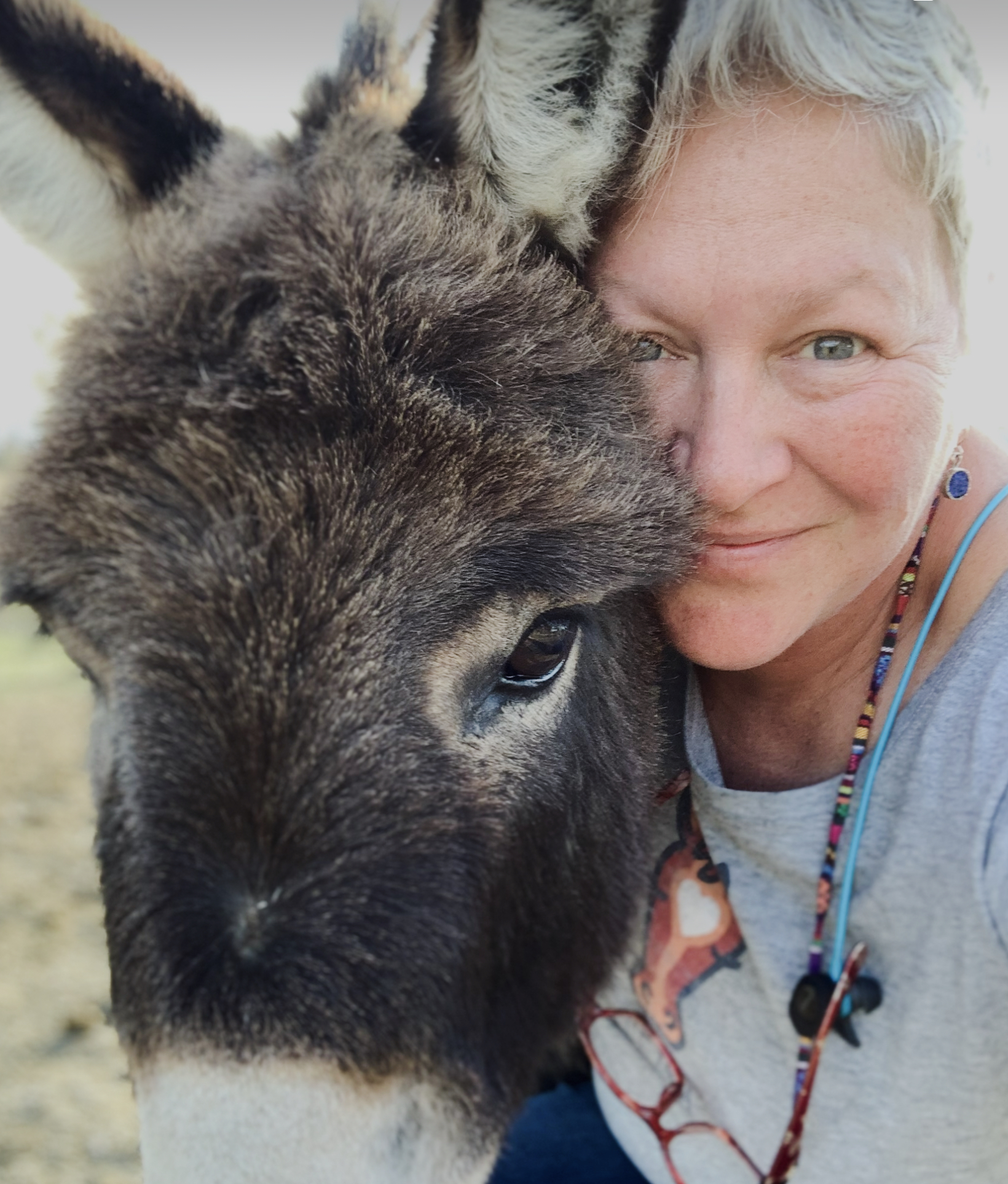 Let me give you a big ol' hug!
Join a group of like minded folks who get weekly letters that feel like a great big hug, ranch videos, and free goodies from me.