Handmade fairy houses, mud, & inappropriate memes!
Three years! Safe for three whole years! But alas, the plague found us—well, B-Rad anyway. Luckily this house has the perfect setup for covid and he was immediately quarantined. Two hours later I finished wiping everything down with clorox wipes. Jeez. That was Monday. I'm writing this on Friday and ManChild and I are still okay. Fingers and toes crossed!
I was complaining like a big baby to my aunt this week, "It's just been thing after thing lately! Blah, blah, blah..." When I saw this bumper sticker on the car in front of me. It made me shut up, read it out loud, and I immediately thought of Mom saying it:
Isn't that fabulous? A few hours later I was out doing ranch chores and thinking again about that quote and how I thought it was a little touch in from Mom. My brain immediately said, "Oh, don't be stupid. It's just a quote. Your Mom isn't contacting you from the other side!" :-/ (so rude) I was waiting for a tank to fill with water and was scrolling through email and saw a comment on a Nextdoor post I had made...a comment from Judy Johnson. It startled me! I looked at the comment and it really was from someone with my Mom's first and last name in Pittsboro! (Thanks Mom!)
•••
Have I mentioned that we have a mud problem?
I had to give up and stop driving Muletta (our groundskeeper's golf cart that we use to haul hay and animal food) because I nearly stuck her in the mud on Wednesday in the pouring rain. I knew it was just a matter of time when I started parking Muletta over by the barn, waded through the mud, opened the gate, waded back, and then drove into it trying to keep a steady pace. On Wednesday I was fishtailing all over and by the end was chanting, "Come on, come on, COME ON!" We barely made it out! So, now the hay bags and food need to be schlepped by hand. So, this is me:
•••
I Love Lucy and I have been playing in the forest lately. Well, I've been hunting and I Love Lucy has been wondering what in the world I'm up to, "Why, WHY are we stopping again???"
You know how I am about seeing fairy homes in the moss in the forest right? Well I thought I would make my fairy friends some homes in my front garden :-) Lu and I went out scavenging in the forest and came back with a bucket of goodies.
I took over my dining room table and started snapping twigs to fit (ish) and this is my first try:
I learned some things about the hot glue and how to keep it from getting all over the little house (you can't see the glue because #JuliaLovesPhotoshop) and tried another version:
On this one, I used the glue more as the "chinking" in a log cabin. I wondered if I could sprinkle sand on the exposed hot glue before it cooled and yes, you can—but the sand has to be dry, which it wasn't on the bottom layers.
And again, you can't see the problem areas here either because, say it with me: #JuliaLovesPhotoshop:
While I was setting them up, the Polar Bear supervised:
I can see both of these from my office windows and they make me smile :-)
Speaking of the Polar Bear, B-Rad and I were driving along in our little Muletta last weekend and the Polar Bear was trotting along right in front of us. All of a sudden she sat right down on the ground and started chewing on the hair of her hobbit foot! B-Rad slammed on the brakes and we stopped just in time! She never even moved or looked up. Here are our 3 feet long skid marks:
•••
One of the most common words found on our little farm is:
And it's always (somewhat) lovingly said at, or about, one of these two:
T-post fence pushed over? Wynter. Escape? Donkey, sometimes Wynter. Wooden fence slats broken? Wynter. Boundary pusher? Wynter and Donkey. Always standing right in the way? Wynter. Never lets you through the gate without having a long conversation with him? Wynter. Reaching for a treat with his HUGE GAPING MAW? Wynter. God. My head could fit in there.
So I decided to start discussing things with him. First up: the huge gaping maw. "You know," I said, "If you would be less toothy and just pick things up with your lips, I would give you treats more often." And then I walked away to finish chores. When I finished up, I pulled a treat out of my pocket, expecting teeth (he doesn't bite, just opens WIDE in excitement) but instead got the, pop, pop, pop sound of a horse smacking his lips together. Oh. My. God. I lavished praise upon him and he was so pleased with himself! He's been doing it right every since!
They do hear us and understand. Funny that talking to them and telling them how I would like things done isn't (yet) my go-to 100% of the time.
And look! He wasn't an asshoooooooole here!
•••
Because of B-Rad and the Plague, I'm sleeping upstairs in the loft which is our guest room. I Love Lucy is with me at night. I took her bed up there because ever since moving to NC, she won't sleep in the bed—she gets too hot. I forgot to bring it back down and found her like this in my office (her usual bed spot) for a looooong time:
I finally said, "Lucy, are you missing your bed?" and she did this:
So sad. Of course I went right out and bought her another one :-)
•••
If you're a fan of Charlie Mackesy's work and haven't seen this yet, go watch! I loved it!
MY FAVORITE MEMES OF THE WEEK:
My dad has always said, "Warsh." Not from Georgia. Don't really know where that comes from!
And...if you're easily offended, get ready to scroll on by:
Every year, I pick a word for the year, sometimes it takes months to come to me. Just a thing I want to focus on. Maybe this year should be SILLY.
•••
Thinking about starting or continuing the journey of finding her? Let's talk!
Here's the info:
Equine Gestalt Coaching Sessions ($25 off your first session)
NeurOptimal Neurofeedback (half off your first session)
Reiki Sessions (contact me directly) (half off your first session)
•••
Purchase originals and prints of my artwork
Purchase tees and hoodies with my artwork
•••
Thank you for reading :-) My blog is reader-supported—that's you, friends!
If a friend forwarded you this email, you can subscribe here.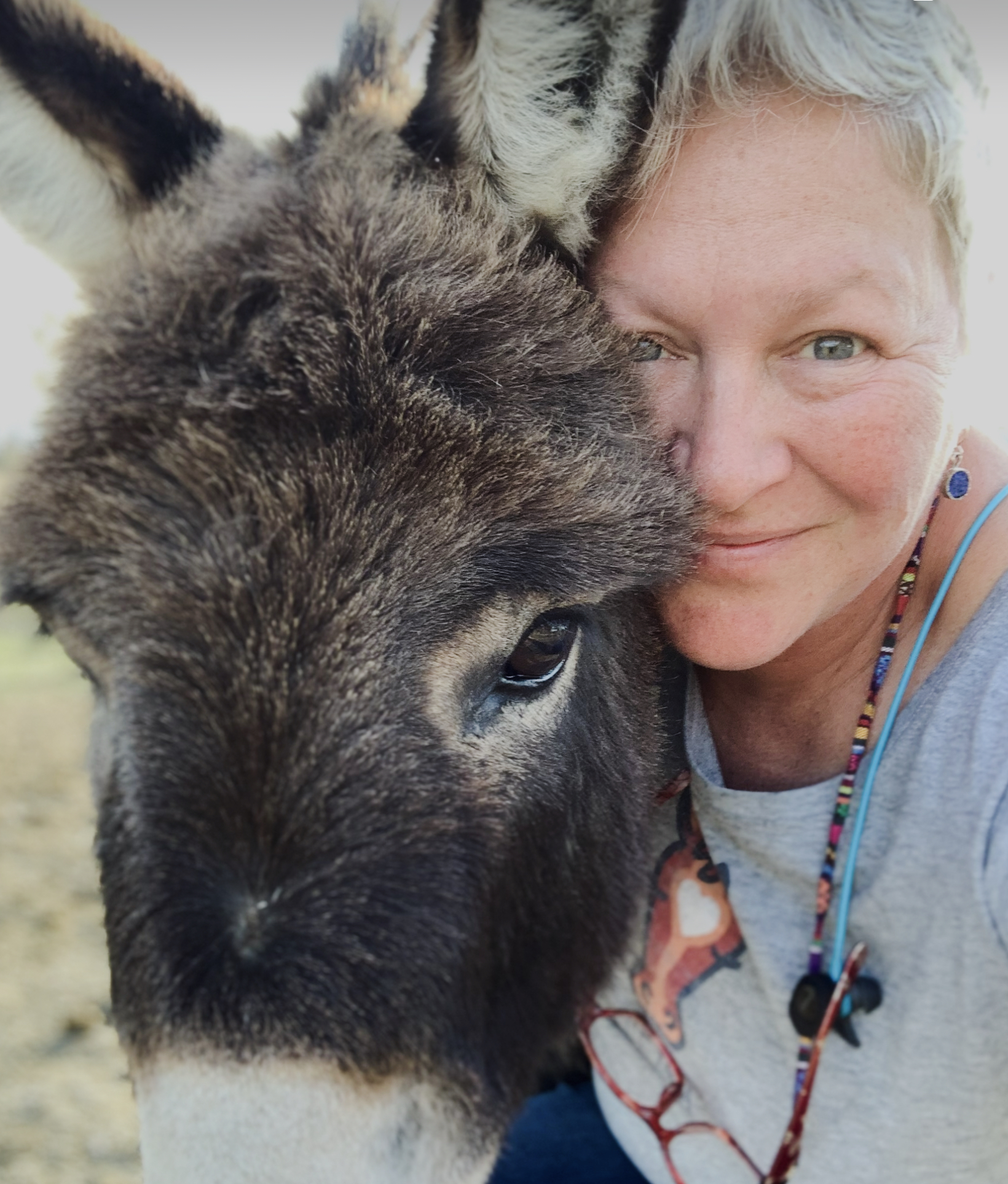 Let me give you a big ol' hug!
Join a group of like minded folks who get weekly letters that feel like a great big hug, ranch videos, and free goodies from me.