Is my dog on quaaludes? Fairy house workshops. Silly horses.
So, I did a thing. I put out feelers and it turns out, yep, yep, there are lots of other people out there who think creating fairy houses from hot glue and forest bits would be fun. So, a free workshop was born! If you want to get separate emails about dates and details (it's in Apex, NC) sign up here.
So, how will it work?
We will be in my "coaching barn" in my lower pasture, which is actually a 40x40' pavilion with a fence around it :-) We will be inside, the horses, donkey, goats, and the Polar Bear (my livestock guardian dog) will be just outside our work area. We'll be surrounded by critters :-)
True to form, I'm roping B-Rad into it as well, because let's face it, no one wants to swim through the mud to get to the barn for a workshop! B-Rad gets to play "construction" and "tractor"–it will be mostly fun for him :-) Next up will be finding a couple more tables (like a plastic, folding, banquet table) and folding chairs (plastic or metal) so if you have any in your garage that you've been thinking of getting rid of, please contact me!
I'm thinking 4ish hours? Maybe 3? But I'm saying 4 to be safe. It will take some time to gather stuff in the forest and figure out how each person's fairy house will come together. Maybe we'll be done earlier? Who knows! I've never done done a fairy house workshop before lol. (Don't worry too much, I have done art workshops before!)
So, enough of that for now, but if you want to know more, join the Fairy House Workshop list so you can stay up to date on everything! I have a short supply list and a few workshop dates for March that I will be emailing out next week!
FAVORITE THINGS I WATCHED AND READ THIS WEEK
Clarkson's Farm on Amazon Prime. Season 2 just came out and B-Rad and I giggled and snorted as we watched. If you ever wonder what farming/ranching is like (but unlike us, Clarkson has a lot of money behind him) check out this series! If you want to read some of my stories about the ranch, especially from the early days as we were learning second by second, check these out:
How to Throw Out Your Back With Farm Overalls
Last week I started reading Klara and the Sun. I spent a few hours Saturday on my bed with I Love Lucy (my brother is going to call me and say she looks like she's on quaaludes 😂):
My Mom used to do this with us when we were kids, she called it "the boat" :
But eventually she was over the whole lazing around thing, "Let's go outside and play!":
THE RANCH
Wynter is still rampaging around the property, leaving a wake of destruction wherever he goes:
He just keeps pushing and pushing to reach a bit of grass on the other side until the wood cracks or the mesh fence bows or the t-posts bend over. He's a beast.
But you know what? He was a beautiful, gentle giant with a coaching client this week so he was forgiven ❤️
COACHING
I realized that I need to talk more about what Equine Gestalt Coaching is like and then I remembered that I have some posts from a couple of my past blogs! If you're curious, check these out:
Get Out of Your Head and Into Your Heart
An Equine Gestalt Coaching Session
Co-active Coaching and the Equine Gestalt Coaching Method
And remember, your first session is $25 off ($100 instead of $125) Call, text, or email me!
If you're in Colorado and would like to work with a coach trained the same way I am, check out Elisabeth. She was my first paid coaching client and she loved the work so much she joined the 2 year Equine Gestalt Coaching program that I graduated from and became a coach too! She wrote this on Facebook the other day, I loved it and wanted to share:
Out of the sticky mud comes spring. Indeed :-) If you're close to Lafayette, CO check out Elisabeth. She also owns the best goats out of my 2020 babies: Flame (half sister to Baby Dancer, same mom) and Skippy!
SILLY FUN
10 years ago when my mare Raynie came home to me, I started clicker training her. The first thing she ever showed me was this funny face so I clicked and gave her a treat, then added a word for it, "Smile!" She still offers it to me, I think she likes it when I laugh! It starts off like this:
Turns into this:
Then this:
And finally...wait for it...😂😂
This horse 😂 She's the best!
Makes me think of Chandler from Friends trying to smile, one of my favorite episodes:
She said after that last picture she wanted you to see her looking pretty again:
PRETTY PRETTY
I have no idea what kind of...lichen? this is, but it's neat looking:
Friday morning sunrise:
Friday evening sunset:
And circling back around to fairy things, I've been thinking about creating a walking loop in our forest. And then a new client sent me a video of a guy running in the forest with a huge grey horse and wondered if it could be done with Wynter. Well, if we had boundary fencing, sure! Which had me wandering through Pinterest for simple, inexpensive fencing ideas using what is already there. This is my favorite so far:
And you know how Pinterest is...wandering down one bunny trail takes you to others. Wouldn't this be a cute surprise to find on your walk:
It would be fun to paint this hidden owl:
Or create this fun and easy fairy door:
This one would be even easier!:
Just darling:
A plan is formulating...if you're local and want to come play in my forest with me, you know what to do!
THE MEMES
Thinking about starting or continuing the journey of finding her? Let's talk!
Here's the info and you can have all three!:
Equine Gestalt Coaching Sessions ($125/hr but $25 off your first session)
NeurOptimal Neurofeedback ($70/45 min but half off your first session)
Reiki Sessions (contact me directly) ($90/hr but half off your first session)
•••
Purchase originals and prints of my artwork
Purchase tees and hoodies with my artwork
•••
Thank you for reading :-) My blog is reader-supported—that's you, friends!
If a friend forwarded you this email, you can subscribe here.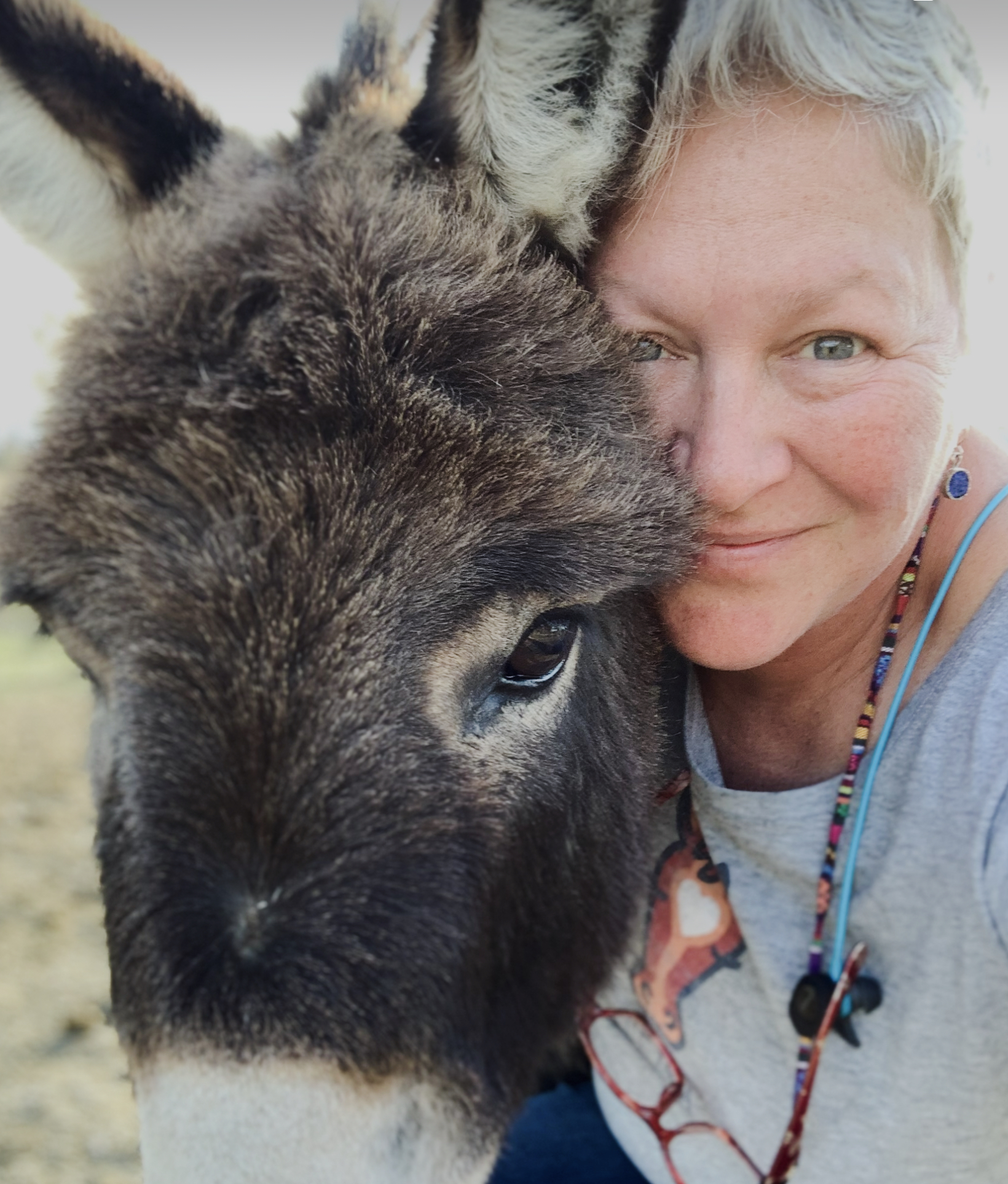 Let me give you a big ol' hug!
Join a group of like minded folks who get weekly letters that feel like a great big hug, ranch videos, and free goodies from me.