Hot flashes and fairy houses
This week I saw this awesome video of Drew Barrymore having her first hot flash on Jennifer Aniston's tv show (I didn't even know she had a show!) So, today I thought I'd talk about menopause 💃🏼🕺🏽 If you're the rare man who gets my Saturday morning newsletter, feel free leave or to read on because you have, or will have someone in your life go through this!😁
I'm in Drew's camp, speak up about it! No more whispers of, "The change..." just say it for heaven's sake! I had a friend that was older than me that used to call her hot flashes, "power surges." LOL I loved that.
I started having perimenopausal (and let me just say that "perimenopausal" is being underlined in red as I write this because it thinks it's being spelled wrong haaaaa!) symptoms, particularly nighttime hot flashes in my late 30s. Everyone in my family had hysterectomies in their 30s-40s except for me and so I had no historical family knowledge of what was coming.
By 47 my period was every 3 weeks instead of every 4 and by 48 it was once every 3 months. By 50 I had hit "menopause." Now, that might seem like a scary word, but for me, if I could have done back handsprings, I would have. Having a period is a pain in the ass. Having to plan life around it is ridiculous. Having to worry about pregnancy and birth control, ugh. And nowadays with the lack of both pregnancy care and abortion care in so many states, my heart goes out to young women.
And when you hit menopause, it all goes away. What joy!
I'd heard so many people say about perimenopause, "Oh my God, the mood swings are terrible!" but for me, I had had terrible mood swings my entire life because of PMS so, this wasn't any different. I had learned at about 30 years old that when I wanted to throat chop my husband or gouge his eyes out, that hmmmm...that wasn't my normal reaction and to check the date. That awareness led to a calmer mind. "I" wasn't going crazy, the hormones were.
And once menopause hit (12 months with no period lands you squarely in the menopause camp) the mood swings were gone and I felt FANTASTIC! I felt like 12 year old me again. All the annoying period stuff just fell away, the crazy making hormones, the worry about ALL. THE. THINGS. and life became easier and happier.
So the "power surges" as my friend called them—become friends with them because from what I've read, they can last 1—20 years after menopause. Even with the bioidentical (also underlined as wrongly spelled) hormones I'm on, I still have them. A couple a night, a few during the day. Sure, you think you're going to combust, but never fear—in just a few short minutes you'll be so cold that you'll need a little sweater 😂
I'm choosing to let the power surges burn off all that I learned at the hands of society. Burn off all the pieces that aren't me, things that I felt like I needed to take on in order to be accepted. Pfffttthhhhtttt! Raspberries to that!
My favorite thing about belonging to the "Menopause camp" is what I've found out about many women— as we get older we are: more awesome, more loving, more kind, more compassionate, more empathetic, more passionate about things we believe in, more raucous, more funny, more willing to say the things that need to be said. We are less angry, less competitive, less fussy, less moody.
All this to say, maybe I'm lucky. Maybe you have it way worse. I'm sorry for those that do. I wanted to give my perspective to the younger women who are coming up and wondering what to expect. There is hope, for some of us, it's not too bad. Society says it's the worst thing that happens to women. I suppose maybe it is, it's got to be pretty horrifying when women shed the systems of their younger years and really come into their own.
But what about that long list of things that everyone talks about? Yes, many of them happen. Sleep becomes weird (I take Calm powder, GABA supplement, and 1mg of Melatonin to help me sleep through the night nowadays.) Neurofeedback helps tremendously. Achy joints. Weight gain. Fatigue. My favorite is forgetting the simplest of words—what's it called...what's that word...the thing that you sit in...oh yeah! A CHAIR! But for me, the years of my period were so bad that, well, this is better. So I wanted to share that with you. Maybe your perimenopause/menopause experience will be okay-ish too. May you shed off the stuff you don't want or need and come into your own ❤️
•••
Fairies: I wanted to thank the 20 wonderful women and one sweet young man who came to play in my Fairy House Workshops this week!
Boy they were FUN! These were the freebies (there will be more freebies here and there) so I could work the kinks out and I so appreciate their grace and joy in playing and learning with me. I will be loading new dates into my website in the next week! More Fairy House Workshops along with some really cool mixed media workshops that incorporate playing with art (no drawing will happen and you can be a total beginner) and some fun animal time with the horses, mini donkey, and goats. Keep your eyes open for an email with more info!
•••
A few snapshots from the ranch this week:
THE MEMES!
Actually this has happened to me my whole life:
•••
Thinking about starting or continuing the journey of finding her? Let's talk!
Here's the info and you can have all three!:
Equine Gestalt Coaching Sessions ($125/hr but $25 off your first session)
NeurOptimal Neurofeedback ($70/45 min but half off your first session)
Reiki Sessions (contact me directly) ($90/hr but half off your first session)
•••
Purchase originals and prints of my artwork
Purchase tees and hoodies with my artwork
•••
Thank you for reading :-) My blog is reader-supported—that's you, friends!
If a friend forwarded you this email, you can subscribe here.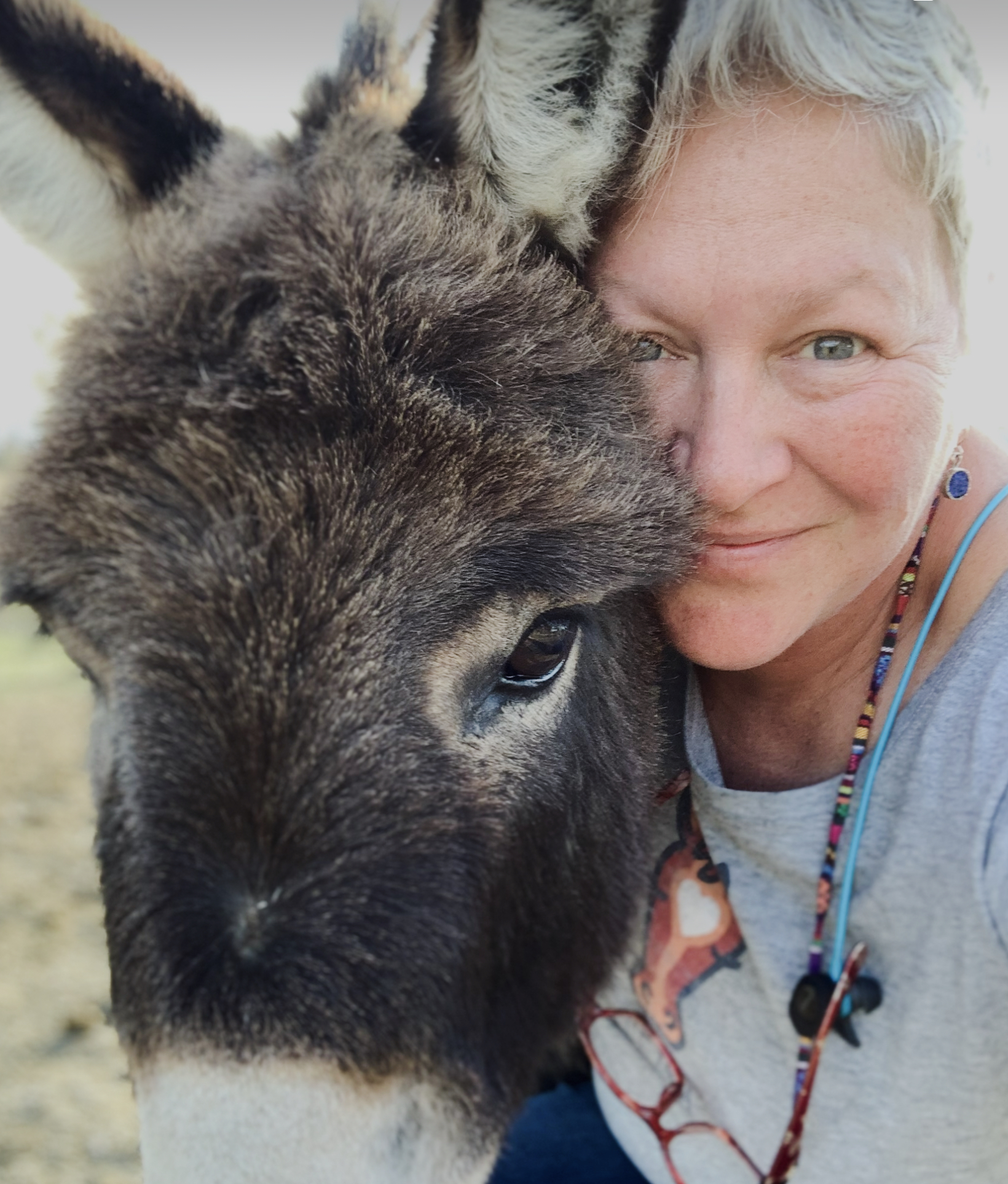 Let me give you a big ol' hug!
Join a group of like minded folks who get weekly letters that feel like a great big hug, ranch videos, and free goodies from me.